FoshanShundeDengfeng steel Co., Ltd. was established in 1998. As a large and comprehensive group operated originally in iron and steel trading, the company is now diversifying from its core business to warehousing and logistics, processing and distribution.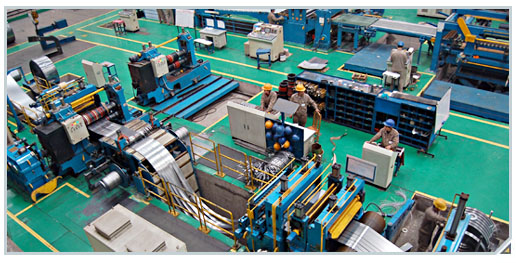 DENGEFNG locates at LECONG TOWN SHUNDE DISTRICT neighboring to the southern biggest iron and steel trading market and enjoying a good geographic location with around 50,000 square meters open warehouse, sophisticated equipments and professional staffs. Over the last 10 years our staffs holding our philosophy ¡°Base in the steel industry, Values our independence, Commit to share values with customers, Enjoy mutual benefits, Create a win-win situation¡± hurdled all the obstacles, to build a business platform across multiple industries.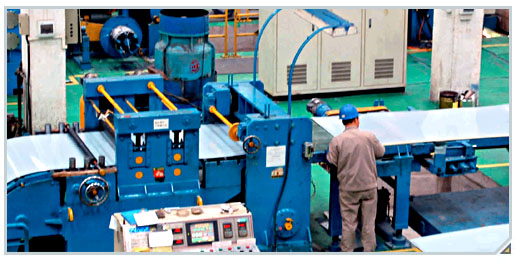 The company mainly deals with business of the interplant transfer procedure and bonded business of cold rolled coils (CR), hot-dipped zinc coils (GI), electro-galvanized steel coils (EGI), annual sales of 150,000 tons, especially the sales of EGI is the highest compared to other competitors in South China.


With the fierce competition from rivals, the increasing demand of customers and world economic integration, DENGFENG adopts modern management method-scientific management and proper empowerment. The method emphasizes that employees¡¯ self-improvement together with responsibility & aggressiveness is attached to the growth of the company. With the introduction of advanced ERP management software and market oriented, the company will integrate resources of this industry. We also adopt different and flexible management patterns to meet the needs of customers from different markets. Providing best commerce platform and perfect service system, DENGFENG makes itself on top of the local steel industry.


Under the trend of globalization, DENGFENG will continue to cooperate with local and overseas famous steel companies and set up smooth purchasing channels. Guaranteed by complete service of logistics, processing and distribution, DENGFENG promises to provide our customers from different fields with ¡°high quality at reasonable price¡± products and perfect services basing on its powerful economic strength and flexible management features. Taking the spirit of ¡°justices, fair, long-term and stable cooperate¡± as its main principle, DENGFENG aims to build itself into best steel trading and logistic enterprise in South China. In future, DENGFENG will keep building the win-win situation with counterparts of all fields and enjoy promising success future together.